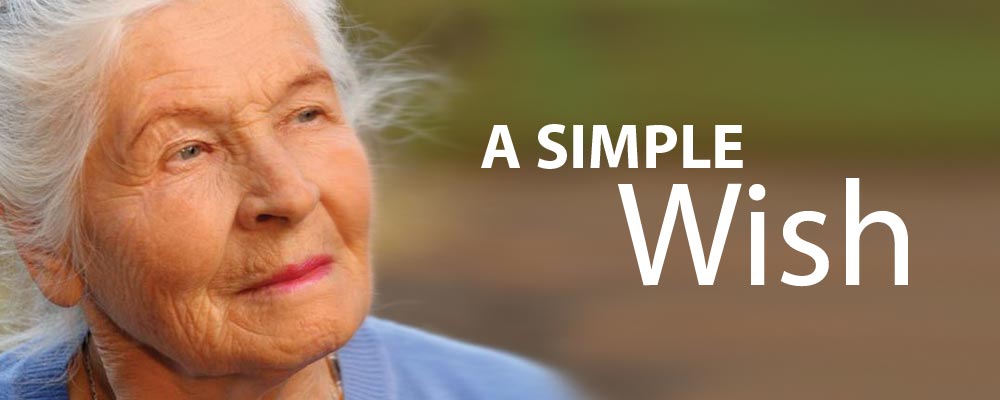 Just last week I spent 48 hours working a case given to me by an elder lawyer. A client was at the hospital and deemed medically stable. The nursing home that sent him there for cardiac trouble would not take him back. They required the hospital to agreed to the terms of providing 14 days' worth of face masks, and gloves. The nursing home was also demanding 2 Covid-19 swab tests within 24 hours of discharge. The hospital did not want to use their Covid-19 tests. Also, the nursing home had no PPE and was trying to protect their residents. Who is caught in the middle? My client.
In a previous life, I was a discharge planner at University Hospitals. Prior to that life, I was a social worker and admissions coordinator in nursing homes. Having the knowledge of rules, laws, and how to navigate in both settings I knew exactly what to do to advocate for this poor 88-year-old couple. They simply longed to be back together for Easter/Passover.
Never Giving Up
Anyone who knows me fairly well knows that when I am passionate about something, I will not stop advocating until I feel I have done all that I can. Quitting or giving up is just not in my nature. So, with a burning fire in my belly, I set out with a goal. I would get this couple back together again. They had not seen each other since the nursing home discharged him to the hospital. This was on March 27th for heart trouble. Due to Covid-19, state orders are in place that no-one can visit a hospital making the situation that much more difficult. 
The date is now April 10th and the hospital is stating "if the facility will not take my 88-year-old client back under the hospitals' terms then they can send him 60 miles away to a facility that would". I thought to myself this is not the "world-class care" I hear this hospital advertise is it? Guess so.
It was a very busy next few days on the line. I made calls to Our State Representatives including the Governor of Ohio. In addition, I called the Ohio Department of Health. I then called the State Ombudsman Office as well as the President of the Hospital. Then, I called the Corporate office of the Nursing Home Chain. Finally, I called the County Ombudsman. Who didn't I call?
United Together
It took a village to move the mountain but, in the end, we were able to unite this older adult couple in the retirement community that they bought into years ago. Couples buy into a retirement community for the security of knowing that they will be able to live their last days of life together no matter what. It would be a shame if this could not be honored.
It was very interesting to find that neither entity, the hospital, or nursing home were willing to bend until I became involved. Very sad but true. It took hours. It is troubling that it took so much effort to do the right thing, to do what the patient wanted.
Resolution
All that the patient and his supportive wife of 45 years wanted was a return to home. They just wanted to be together forever. The hospital eventually agreed to provide the Covid-19 tests to the nursing home. However, this was after we elevated the situation to the hospital legal team.
My hope would be that all older adults could have a Geriatric Care Manager to assist them in times such as this, the reality is most cannot. Most people do not even know that the profession exists. For this reason, the state needs to step in and provide some sort of clarity to both the hospital and nursing home to protect this vulnerable population.
In the meantime, Aging Life Care Professionals such as myself are available to advocate for families and older adults to make certain our elderly population can live their lives out as planned.
Bridget Ritossa is the owner of Careplan Geriatric Care Managers and serves as a Midwest board member for The Aging Life Care Association™ formerly known as The National Association of Geriatric Care Managers. Bridget is the Cleveland Unit Leader for ALCA. She can be reached at bridget@careplangcm.com or (440) 476-9534.